What Is The Differences Between Vaping vs. Smoking Cannabis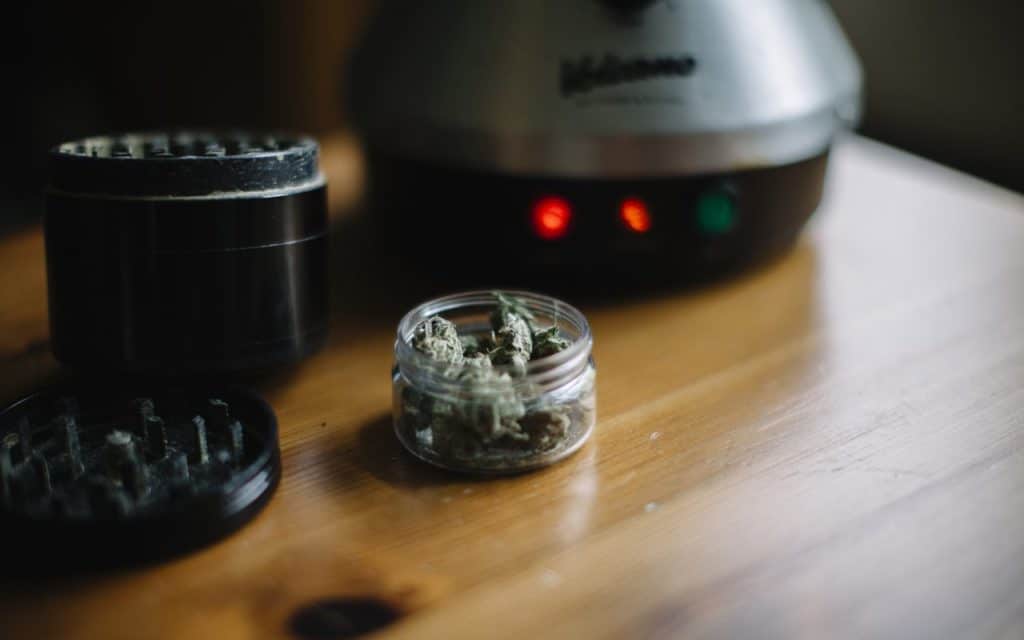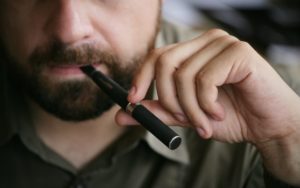 Vaping Cannabis vs smoking a joint has a few benefits the best one is it gives you a much cleaner high.
You're not inhaling all the toxins that you get with a joint making the high more pure, longer lasting.
It does not burn as hot and many vaporizers allow you to vape at specific temps.
Vaporizing or "vaping" of cannabis has gained in popularity over the last several years, just as e-cigarettes have.
But what exactly is vaporizing, and is it safe? We'll help separate fact from fiction.
What Is Vaping?
Essentially, vaping is the heating of cannabis without burning. The heat releases the active ingredients into a vapor that is then released into the air in a fine mist created by a vaporizer device. Since combustion does not occur, smoke is not created.
According to two recent survey studies, people who vape cannabis perceive it to have health benefits and find it to be safer and less harmful to their health than smoking, Furthermore, cannabis vaporizers are specifically designed for inhalation without harmful smoke toxins.
But what do researchers say?
Does vaporizing reduce ingestion of potentially harmful toxins like tar, ammonia, and carcinogens found in cannabis smoke?
While there is very little research on cannabis vaporizing, studies over the years have shown that vaporizing does produce fewer carcinogenic compounds than smoking marijuana because it is heated but not combusted.
Although cannabis smoke is less toxic than cigarette smoke, inhalation of any combustion product is less than desirable.
Any type of smoke still contains gases and particulates that can create lung irritation and respiratory problems.
In fact, over 100 toxins and compounds are released when cannabis is burned.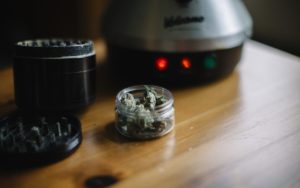 Are There Disadvantages to Vaping?
The disadvantages reported have to do with the setup of the vaporizer, preparation of the cannabis (it must be ground into a fine consistency), waiting for the vaporizer to heat up, and the cleaning required after each use.
In addition to a slightly more cumbersome process, many desktop and portable vaporizers are too expensive for casual consumers (although in the long run, vaporizers can save you money on cannabis).
Vape Temperature Matters
A 2009 study was one of the first to look at variable temperatures and vaporizing. Like earlier studies, this 2009 study not only showed fewer harmful byproducts in vaping versus smoking, but also showed that temperature matters.
In this study, cannabis was vaporized at three different temperatures (338°F, 392°F, and 446°F), with the cannabinoid-to-byproduct ratio measured using high-performance liquid chromatography (HPLC).
The ratio at 392°F and 446°F was significantly higher than in smoke, showing less harmful toxins when vaporizing.
Most vaporizers heat cannabis to a temperature just below combustion, in the range of 180 to 200°C (356 to 392°F). You now know that the amount of compound released does increase as its boiling point is approached.
We also know specific temperatures at which various compounds are released: 220°F for THCA, all the way up to 428°F, right under the combustion temperature of 451°F, for the non-psychoactive compound cannabichromene (CBC).
Therefore, the elusive question regarding preferred vaporizer temperature can finally be answered. If for medicinal use, the temperature is dependent on the compound you need. Temperature for recreational use largely remains a personal preference.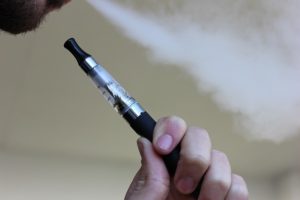 Smokers are more prone to respiratory infections and bronchitis, but it's the smoke that gets you, not the cannabinoids. One of the first studies to compare smoking to vaporizing showed fewer respiratory affects with vaping, based on self-reporting of respiratory symptoms.
Vaporizing or "vaping" of cannabis has gained in popularity over the last several years, just as e-cigarettes have.

But what exactly is vaporizing, and is it safe?

We'll help separate fact from fiction. What Is Vaping? Essentially, vaping is the heating of cannabis without burning. The heat releases the […]
READ MORE >>Click Here www.leafly.ca
[amazon_link asins='B07D67PC49,B07D274HZB,B07D27L6NX,B07C7Y2K2C,B018ANUZVM,B0714MDJWY|B06WRVTNY8,B00P2K1UQ6,B0083S18J8,B01CTSKZRS,B07B2J74G8,B07CZH49T3,B06Y2TYF4G,B01N57F229|B07H5GBRRP,B07G15K6ZZ,B07GFND8HN,B07JBHGG91,B018ANUZVM' template='ProductGrid' store='extrefitnew01-20|sifrmophuksmp-21|extrefitnewor-20′ marketplace='CA|UK|US' link_id='573c490a-d6a0-11e8-b709-89a45c395f5a']